Honda CR-V: Audio System / About Your Audio System
The audio system features AM/FM radio and SiriusXM® Radio service * . It can also play USB flash drives, and iPod, iPhone and Bluetooth® devices.
You can operate the audio system from the buttons and switches on the panel, the remote controls on the steering wheel, or the icons on the touchscreen interface * .
SiriusXM® Radio * is available on a subscription basis only. For more information on SiriusXM® Radio * , contact a dealer.
SiriusXM® Radio * is available in the United States and Canada, except Hawaii, Alaska, and Puerto Rico.
SiriusXM®* is a registered trademark of SiriusXM Radio, Inc.
iPod, iPhone and iTunes are trademarks of Apple Inc.
State or local laws may prohibit the operation of handheld electronic devices while operating a vehicle.
* Not available on all models
The USB port (1.0A) is for playing audio files on a USB flash drive, connecting a cellular phone, and charging devices. Models with Display Audio The USB port (1...
Other information:
Fuel recommendation Unleaded gasoline, pump octane number 87 or higher Use of lower octane gasoline can cause a persistent, heavy metallic knocking noise that can lead to engine damage. Top tier detergent gasoline Because the level of detergency and additives in gasoline vary in the market, Honda endorses the use of "TOP TIER Detergent Gasoline" where available to help maintain the performance and reliability of your vehicle...
Replace your tires with radials of the same size, load range, speed rating, and maximum cold tire pressure rating (as shown on the tire's sidewall). Using tires of a different size or construction can cause certain vehicle systems such as the ABS and Vehicle Stability Assist™ (VSA®) system to work incorrectly...
Categories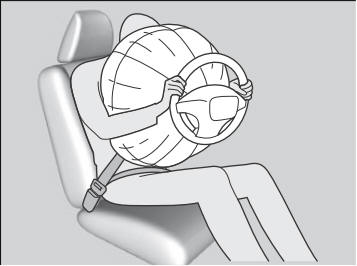 While your seat belt restrains your torso, the front airbag provides supplemental protection for your head and chest.
The front airbags deflate immediately so that they won't interfere with the driver's visibility or the ability to steer or operate other controls.