Honda CR-V: Driving / Parking Your Vehicle
WARNING
The vehicle can roll away if left unattended without confirming that Park is engaged.
A vehicle that rolls away could cause a crash resulting in serious injury or death.
Always keep your foot on the brake pedal until you have confirmed that

is shown on the shift lever position indicator.
Do not park your vehicle near flammable objects, such as dry grass, oil, or timber.
Heat from the exhaust can cause a fire.
Categories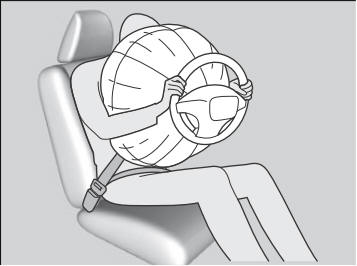 While your seat belt restrains your torso, the front airbag provides supplemental protection for your head and chest.
The front airbags deflate immediately so that they won't interfere with the driver's visibility or the ability to steer or operate other controls.