Honda CR-V: For Safe Driving / Safety Checklist
For the safety of you and your passengers, make a habit of checking these items each time before you drive.
After everyone has entered the vehicle, be sure all doors and the tailgate are closed and locked. Locking the doors and the tailgate helps prevent an occupant from being ejected and an outsider from unexpectedly opening a door or the tailgate.
Adjust your seat to a position suitable for driving. Be sure the front seats are adjusted as far to the rear as possible while allowing the driver to control the vehicle. Sitting too close to a front airbag can result in serious or fatal injury in a crash.
Adjust head restraints to the proper position. Head restraints are most effective when the center of the head restraint aligns with the center of your head. Taller persons should adjust their head restraint to the highest position.
Always wear your seat belt, and make sure you wear it properly. Confirm that any passengers are properly belted as well.
Protect children by using seat belts or child seats according to a child's age, height and weight.
If the door and/or tailgate open message appears on the driver information interface, a door and/or the tailgate is not completely closed. Close all doors and the tailgate tightly until the message disappears.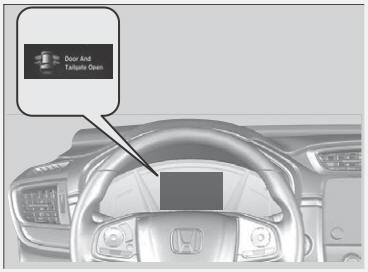 The following checklist will help you take an active role in protecting yourself and your passengers. Your vehicle is equipped with many features that work together to help protect you and your passengers during a crash...
Other information:
Press the RDM button to turn the system on and off. The indicator in the button comes on and the message appears on the driver information interface when the system is on. When you have selected Warning Only from the customized options using the driver information interface * or the audio/information screen * , the system does not operate the steering wheel and braking...
Suggested channel listing received from SiriusXM® can be displayed and selected. Select the open/close icon to display a channel list. Select the Channel tab. Select the featured channel list title you want to listen to. The selected channel list of the title is displayed...
Categories
The airbags have advanced features to help reduce the likelihood of airbag related injuries to smaller occupants.
The driver's advanced airbag system includes a seat position sensor.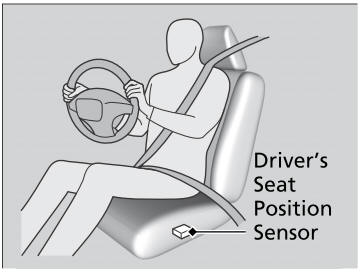 Copyright © 2023 www.hocrv.com