Honda CR-V: Features / Compass*
* Not available on all models
When you turn the ignition switch to ON

, the compass self-calibrates, and the compass display appears.
Compass operation can be affected under the following conditions:
Driving near power lines or stations
Crossing a bridge
Passing a large vehicle, or driving near a large object that can cause a magnetic disturbance
When accessories such as antennas and roof racks are mounted by magnets
Categories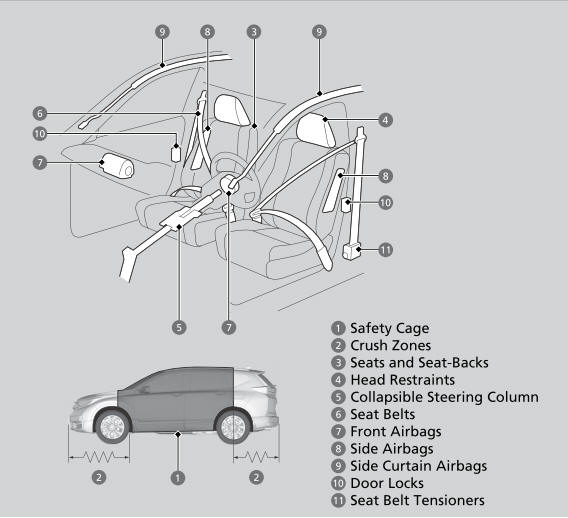 The following checklist will help you take an active role in protecting yourself and your passengers.
Your vehicle is equipped with many features that work together to help protect you and your passengers during a crash.
Copyright © 2023 www.hocrv.com