Honda CR-V: Side Curtain Airbags / Operation
The side curtain airbag is designed to deploy in a rollover or a moderate-to-severe side impact.
When side curtain airbags deploy in a frontal collision
One or both side curtain airbags may also inflate in a moderate-to-severe angled frontal collision.
The side curtain airbags are located in the ceiling above the side windows on both sides of the vehicle. To get the best protection from the side curtain airbags, occupants should wear their seat belts properly and sit upright and well back in their seats...
Other information:
..
Honda Genuine Motor Oil Premium-grade 0W-20 detergent oil with an API Certification Seal on the container. Oil is a major contributor to your engine's performance and longevity. If you drive the vehicle with insufficient or deteriorated oil, the engine may fail or be damaged...
Categories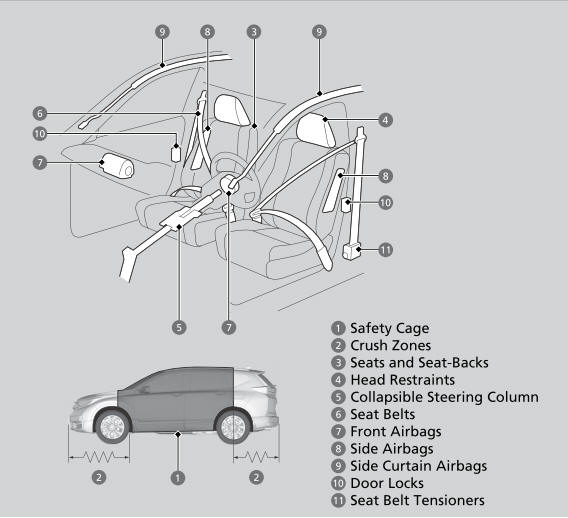 The following checklist will help you take an active role in protecting yourself and your passengers.
Your vehicle is equipped with many features that work together to help protect you and your passengers during a crash.
Copyright © 2023 www.hocrv.com