Honda CR-V: Interior Lights/Interior Convenience Items / Under-floor Storage Area
Pull the strap to open the cargo floor lid.

Storing items on the lid at the bottom position
This is convenient when storing a tall item.
Pull the strap upwards to lift the lid.
Pull the lid towards you until it disengages from the support rods.

Push the far end of the lid down to the bottom under the support rod, then lower the other end.
Categories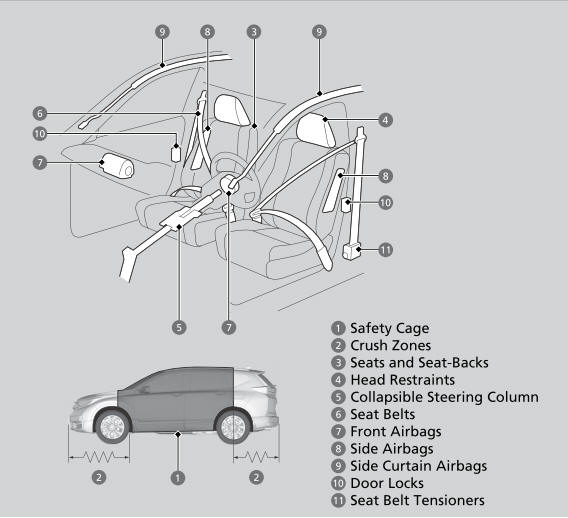 The following checklist will help you take an active role in protecting yourself and your passengers.
Your vehicle is equipped with many features that work together to help protect you and your passengers during a crash.
Copyright © 2023 www.hocrv.com