Honda CR-V: Audio System Basic Operation / Adjusting the Sound
Press the

(sound) button, and rotate

to scroll through the following choices: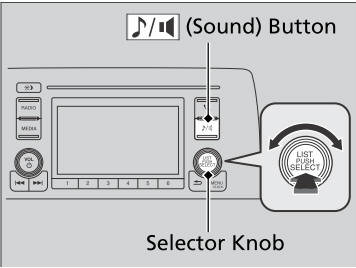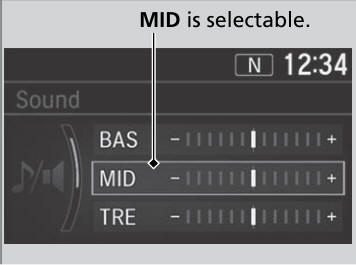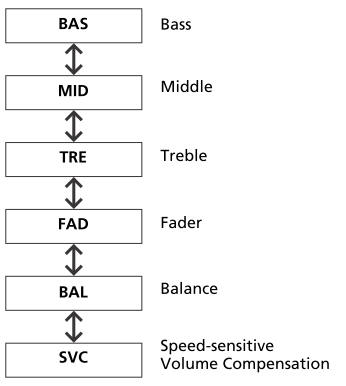 Rotate

to adjust the sound setting, then press
.
The SVC has four modes: Off, Low, Mid, and High.
SVC adjusts the volume level based on the vehicle speed. As you go faster, audio volume increases. As you slow down, audio volume decreases.
Categories
The airbags have advanced features to help reduce the likelihood of airbag related injuries to smaller occupants.
The driver's advanced airbag system includes a seat position sensor.