Honda CR-V: To Use Maintenance Minder™ / Displaying the Maintenance Minder Information
Certain maintenance items due soon, along with the estimated remaining oil life, appear on the driver information interface.
You can view them on the Maintenance Minder screen at any time.
Turn the ignition switch to ON *1 .
Press the button several times until is displayed.
Press ENTER to go to the Maintenance Minder screen. The engine oil life appears on the driver information interface along with maintenance items due soon.
*1: Models with the keyless access system have an ENGINE START/STOP button instead of an ignition switch.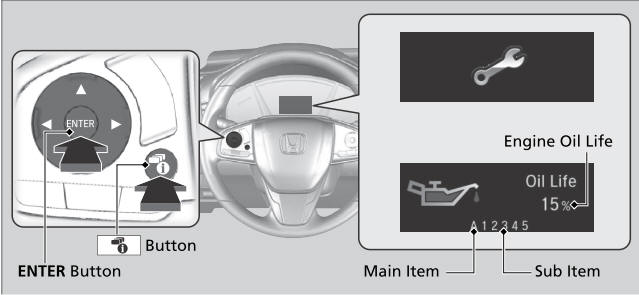 Based on the engine operating conditions, the remaining engine oil life is calculated and displayed as a percentage.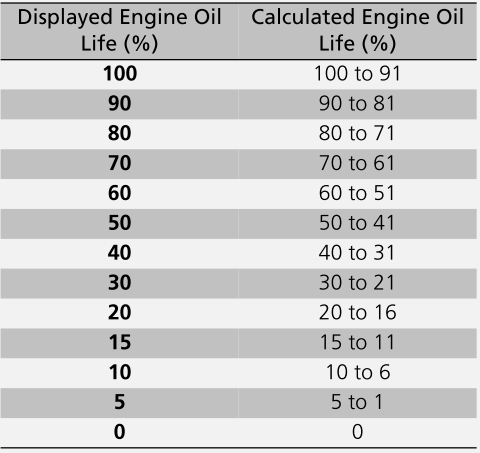 There is a list of maintenance main and sub items you can view on the driver information interface.
Other information:
* Not available on all models Monitors the rear corner areas using the radar sensors when reversing, and alerts you if a vehicle approaching from a rear corner is detected. The system is convenient when you are backing out of a parking space. CAUTION Cross Traffic Monitor cannot detect all approaching vehicles and may not detect an approaching vehicle at all...
Automatically lowers the power tailgate when there is a possibility that the fully opened power tailgate can fall down by its own weight (for example, by snow on the tailgate). The beeper sounds while the power tailgate lowers. If you try to manually close the power tailgate immediately after it fully opens, the power tailgate fall detection may be activated...
Categories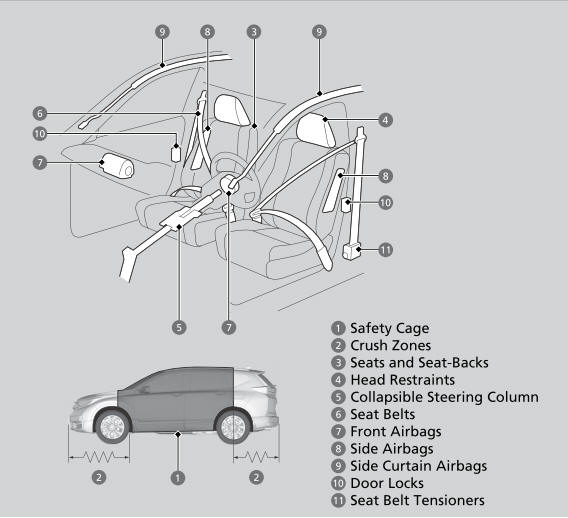 The following checklist will help you take an active role in protecting yourself and your passengers.
Your vehicle is equipped with many features that work together to help protect you and your passengers during a crash.