Honda CR-V: Cross Traffic Monitor* / How the System Works
The system activates when:
The power mode is in ON.
The Cross Traffic Monitor system is turned on.
The transmission is in .
Your vehicle is moving at 3 mph (5 km/h) or lower.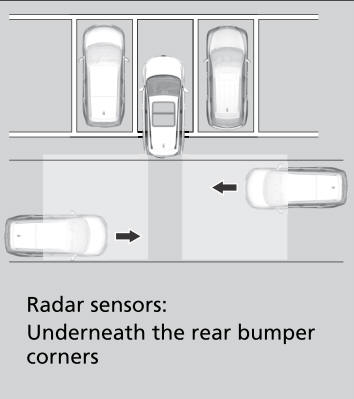 When a vehicle is detected approaching from a rear corner, Cross Traffic Monitor alerts you with a buzzer and a displayed warning.
The system will not detect a vehicle that approaches from directly behind your vehicle, nor will it provide alerts about a detected vehicle when it moves directly behind your vehicle.
The system does not detect or provide alerts for a vehicle that is moving away from your vehicle, and it may alert for pedestrians, bicycles, or stationary objects.
Categories
After adjusting a front seat to the proper position, and while sitting upright and well back in the seat:
Pull the seat belt out slowly.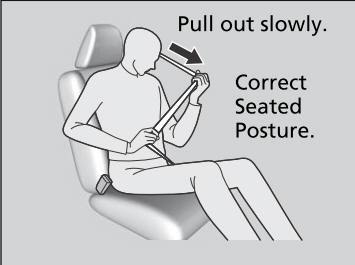 Insert the latch plate into the buckle, then tug on the belt to make sure the buckle is secure. Make sure that the belt is not twisted or caught on anything.