Honda CR-V: Information / Identification Numbers
Vehicle Identification Number (VIN), Engine Number, and Transmission Number
Your vehicle has a 17-digit vehicle identification number (VIN) used to register your vehicle for warranty purposes, and for licensing and insuring your vehicle. The locations of your vehicle's VIN, engine number, and transmission number are shown as follows: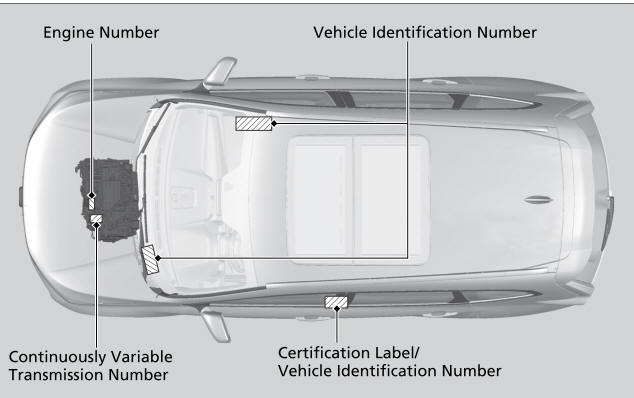 The interior vehicle identification number (VIN) is located under the cover.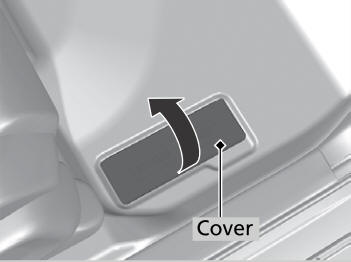 Each radio frequency device installed in the vehicle conforms to the requirements and standards of the regulation listed below: As required by the FCC: This device complies with Part 15 of the FCC rules...
Other information:
Shows the outside temperature in Fahrenheit (U.S.) or Celsius (Canada). Adjusting the outside temperature display Adjust the temperature reading up to ±5°F or ±3°C if the temperature reading seems incorrect. Use the customized features in the driver information interface or audio/information screen to correct the temperature...
You can change menu icons on the right side of Audio, Phone, and Info screen. Select any of the three icons (Audio/Phone/Info) on the screen, then select and hold the menu icon. Selecting the or icon, you can change Audio, Phone, or Info on the Menu Customize screen...
Categories
The front sensor camera detects the light sources ahead of the vehicle such as the lights of a preceding or oncoming vehicle, or street lights. When you are driving at night, the system automatically switches the headlights between low beam and high beam depending on the situation.