Honda CR-V: Information / Identification Numbers
Vehicle Identification Number (VIN), Engine Number, and Transmission Number
Your vehicle has a 17-digit vehicle identification number (VIN) used to register your vehicle for warranty purposes, and for licensing and insuring your vehicle. The locations of your vehicle's VIN, engine number, and transmission number are shown as follows: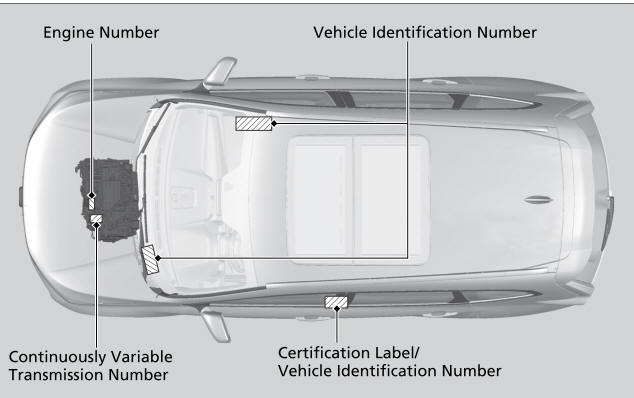 The interior vehicle identification number (VIN) is located under the cover.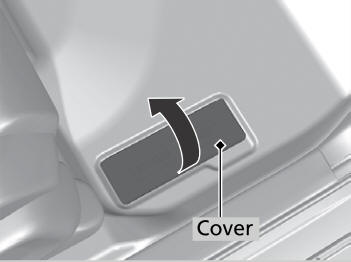 Each radio frequency device installed in the vehicle conforms to the requirements and standards of the regulation listed below: As required by the FCC: This device complies with Part 15 of the FCC rules...
Other information:
When you connect an Android phone to the unit via the 1.5A USB port, Android Auto™ is automatically initiated. Enabling Android Auto™ Enable once: Allows only once. (Prompt shows again next time.) Always Enable: Allows anytime. (Prompt does not show again...
* Not available on all models The rear cargo cover can be used to conceal items in the cargo area and protect them from direct sunlight. To extend: Slightly lift up on the handle at the center edge of the cover to unhook each end, then pull the cover rearward and clip the mounting rods in the hooks at both sides of the tailgate opening...
Categories
The front sensor camera detects the light sources ahead of the vehicle such as the lights of a preceding or oncoming vehicle, or street lights. When you are driving at night, the system automatically switches the headlights between low beam and high beam depending on the situation.