Honda CR-V: Information / Specifications
Vehicle Specifications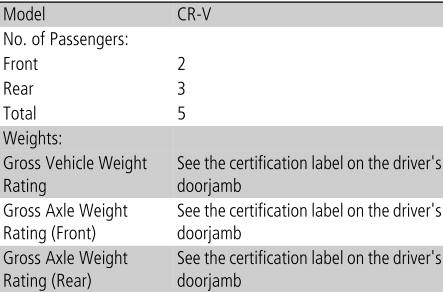 Air Conditioning

Engine Specifications
Fuel

Washer Fluid

Light Bulbs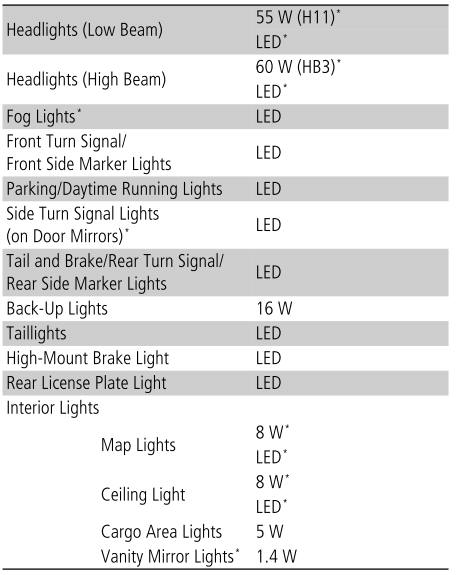 Brake Fluid

Continuously Variable Transmission Fluid
Rear Differential Fluid*

Engine Oil

Engine Coolant

Tire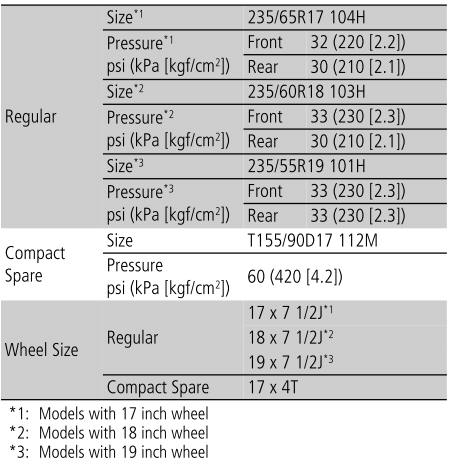 * Not available on all models
Vehicle Identification Number (VIN), Engine Number, and Transmission Number Your vehicle has a 17-digit vehicle identification number (VIN) used to register your vehicle for warranty purposes, and for licensing and insuring your vehicle...
Other information:
This button is on the driver side control panel. To partially disable VSA® functionality/ features, press and hold it until you hear a beep. Your vehicle will have normal braking and cornering ability, but traction control function will be less effective...
The maximum load for your vehicle is 850 lbs (385 kg). See the Tire and Loading Information label attached to the driver's doorjamb. This figure includes the total weight of all occupants, cargo, and accessories, and the tongue load if you are towing a trailer...
Categories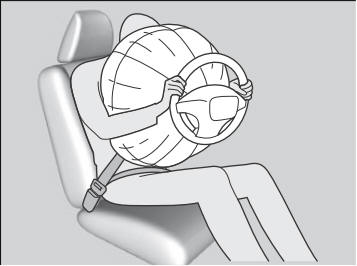 While your seat belt restrains your torso, the front airbag provides supplemental protection for your head and chest.
The front airbags deflate immediately so that they won't interfere with the driver's visibility or the ability to steer or operate other controls.
Copyright © 2023 www.hocrv.com