Honda CR-V: Voice Control Operation / Music Search Commands
The system accepts these commands on the Music Search screen.
Using Song By Voice
Song By Voice™ is a feature that allows you to select music from your iPod or USB device using Voice Commands. To activate this mode, you must press the

(Talk) button and say: "Music search".
Song By Voice Commands
What am I listening to?
Who am I listening to?
Who is this?
What's playing?
Who's playing?
What album is this?
Play Commands
Play artist <Name>
Play track/song <Name>
Play album <Name>
Play genre/category <Name>
Play playlist <Name>
Play composer <Name>
List Commands
List artist <Name>
List album <Name>
List genre/category <Name>
List playlist <Name>
List composer <Name>
Other information:
Each year, many children are injured or killed in vehicle crashes because they are either unrestrained or not properly restrained. In fact, vehicle crashes are the number one cause of death of children ages 12 and under. To reduce the number of child deaths and injuries, every state, Canadian province and territory requires that infants and children be properly restrained when they ride in a vehicle...
Replacing the Button Battery If the indicator does not come on when the button is pressed, replace the battery. WARNING CHEMICAL BURN HAZARD The battery that powers the remote transmitter can cause severe internal burns and can even lead to death if swallowed...
Categories
After adjusting a front seat to the proper position, and while sitting upright and well back in the seat:
Pull the seat belt out slowly.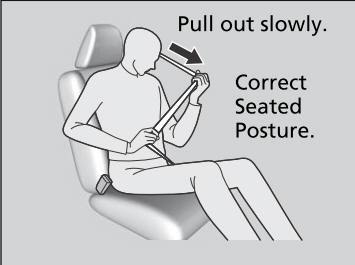 Insert the latch plate into the buckle, then tug on the belt to make sure the buckle is secure. Make sure that the belt is not twisted or caught on anything.
Copyright © 2022 www.hocrv.com