Honda CR-V: Maintenance Under the Hood / Recommended Engine Oil
Honda Genuine Motor Oil
Premium-grade 0W-20 detergent oil with an API Certification Seal on the container.
Oil is a major contributor to your engine's performance and longevity. If you drive the vehicle with insufficient or deteriorated oil, the engine may fail or be damaged.
This seal indicates the oil is energy conserving and that it meets the American Petroleum Institute's latest requirements.
Use a Honda Genuine Motor Oil or another commercial engine oil of suitable viscosity for the ambient temperature as shown.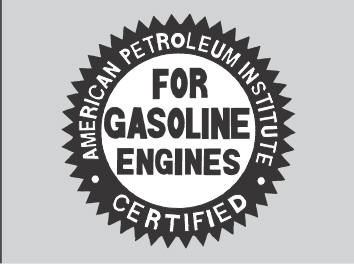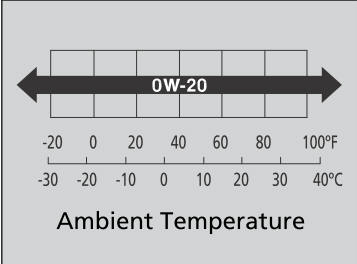 Engine Oil Additives
Your vehicle does not require oil additives. In fact, they may adversely affect the engine performance and durability.
Synthetic oil
You may also use synthetic motor oil if it is labeled with the API Certification Seal and is the specified viscosity grade.
Opening the Hood Park the vehicle on a level surface, and set the parking brake. Pull the hood release handle under the lower left corner of the dashboard...
We recommend that you check the engine oil level every time you refuel. Park the vehicle on level ground. Wait approximately three minutes after turning the engine off before you check the oil...
Other information:
Once your vehicle's engine has started, remove the jumper cables in the following order: Disconnect the jumper cable from your vehicle's ground. Disconnect the other end of the jumper cable from the booster battery terminal. Disconnect the jumper cable from your vehicle's battery terminal...
*..
Categories
Press the master door lock switch in as shown to lock or unlock all doors and the tailgate.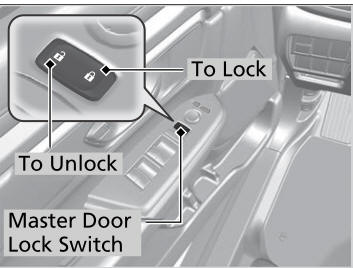 When you lock/unlock the driver's door using the master door lock switch, all the other doors and the tailgate lock/unlock at the same time.