Honda CR-V: General Information on the Audio System / SiriusXM® Radio Service*
* Not available on all models
You need your radio ID ready before registering for subscription. To see the ID on the screen, select Channel to 0. Have your radio ID ready, and either call or visit the SiriusXM® website to subscribe...
Other information:
U.S. Owners Your new vehicle is covered by these warranties: New Vehicle Limited Warranty – covers your new vehicle, except for the emissions control systems and accessories, against defects in materials and workmanship. Emissions Control Systems Defects Warranty and Emissions Performance Warranty – these two warranties cover your vehicle's emissions control systems...
*..
Categories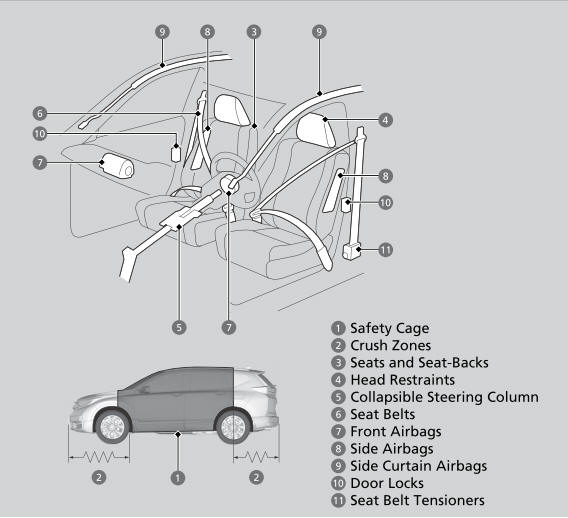 The following checklist will help you take an active role in protecting yourself and your passengers.
Your vehicle is equipped with many features that work together to help protect you and your passengers during a crash.
Copyright © 2023 www.hocrv.com