Honda CR-V: General Information on the Audio System / SiriusXM® Radio Service*
* Not available on all models
You need your radio ID ready before registering for subscription. To see the ID on the screen, select Channel to 0. Have your radio ID ready, and either call or visit the SiriusXM® website to subscribe...
Other information:
Pull the front door inner handle. The door unlocks and opens in one motion. Unlocking and opening the driver's door from the inner handle unlocks all the other doors. To avoid all the doors to be unlocked, use the lock tab on the driver's door to unlock, then lock again before opening the door...
The system may not properly detect lane markings and the position of your vehicle under certain conditions. Some examples of these conditions are listed below. Environmental conditions Driving in bad weather (rain, fog, snow, etc.). Sudden changes between light and dark, such as an entrance or exit of a tunnel...
Categories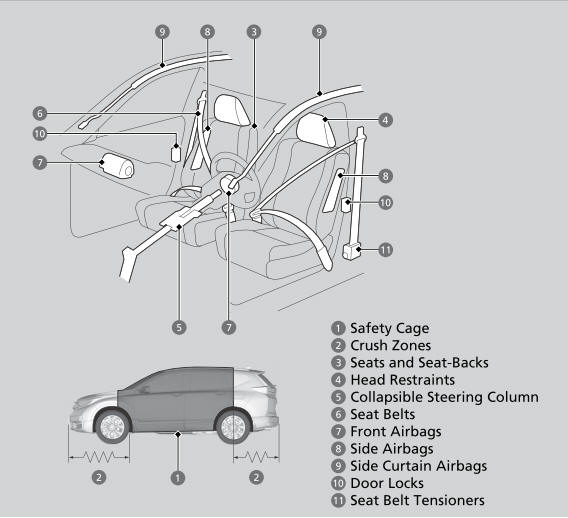 The following checklist will help you take an active role in protecting yourself and your passengers.
Your vehicle is equipped with many features that work together to help protect you and your passengers during a crash.
Copyright © 2022 www.hocrv.com