Honda CR-V: SiriusXM® Radio Service* / Subscribing to SiriusXM® Radio
You need your radio ID ready before registering for subscription. To see the ID on the screen, select Channel to 0.
Have your radio ID ready, and either call or visit the SiriusXM® website to subscribe.
Contact Information for SiriusXM® Radio:
U.S.: SiriusXM® Radio at www.siriusxm.com/subscribenow, or 1-866-635-2349
Canada: SiriusXM® Canada at www.siriusxm.ca/subscribe-now, or 1-877-209-0079
Switch to the SiriusXM® mode by using the ENTER button on the steering wheel, or through the audio/information screen, and stay in this mode for about 30 minutes until the service is activated...
Other information:
Press the (recirculation) or (fresh air) button to switch the mode depending on environmental conditions. Recirculation mode (indicator on): Recirculates air from the vehicle's interior through the system. Fresh air mode (indicator on): Maintains outside ventilation...
Check the amount of window washer fluid by looking at the reservoir. If the level is low, fill the washer reservoir. Canadian models If the washer fluid is low, a message appears on the driver information interface. All models Pour the washer fluid carefully...
Categories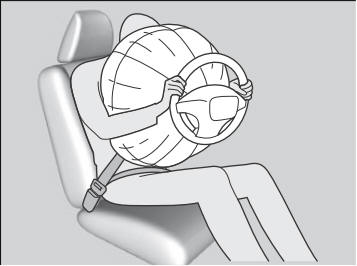 While your seat belt restrains your torso, the front airbag provides supplemental protection for your head and chest.
The front airbags deflate immediately so that they won't interfere with the driver's visibility or the ability to steer or operate other controls.
Copyright © 2023 www.hocrv.com