Honda CR-V: Audio System Basic Operation / Adjusting the Sound
Select .
Select MENU.
Select Sound.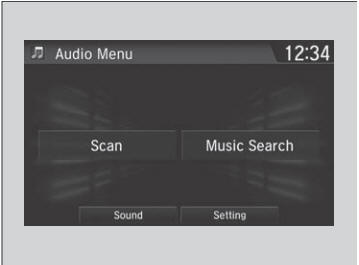 Select a tab from the following choices:
BAS-MID-TRE: Bass, Middle, Treble
FAD-BAL-SUBW * : Fader, Balance, Subwoofer *
SVC: Speed Volume Compensation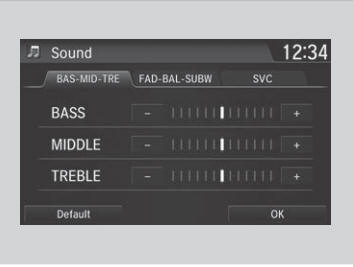 The SVC has four modes: Off, Low, Mid, and High.
SVC adjusts the volume level based on the vehicle speed. As you go faster, audio volume increases. As you slow down, audio volume decreases.
* Not available on all models
Categories
To open the sunglasses holder, press and release the indent. To close, press it again until it latches.
You can store eyeglasses and other small items in this holder.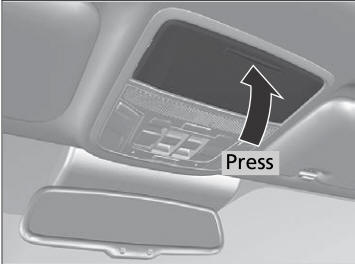 Copyright © 2023 www.hocrv.com