Honda CR-V: Wipers and Washers / Automatic Intermittent Wipers*
* Not available on all models
When you push the lever down to AUTO, the windshield wipers sweep once, and go into the automatic mode.
The wipers operate intermittently, at low speed, or at high speed and stops in accordance with the amount of rainfall the rainfall sensor detects.
AUTO sensitivity adjustment
When the wiper function is set to AUTO, you can adjust the sensitivity of the rainfall sensor (using the adjustment ring) so that wipers will operate in accordance with your preference.
Sensor sensitivity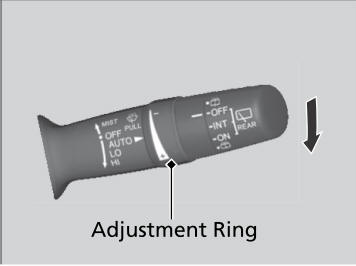 The rainfall sensor is in the location shown below.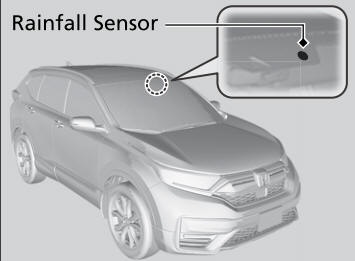 AUTO should always be turned OFF before the following situations in order to prevent severe damage to the wiper system:
Cleaning the windshield
Driving through a car wash
No rain present
Categories
After adjusting a front seat to the proper position, and while sitting upright and well back in the seat:
Pull the seat belt out slowly.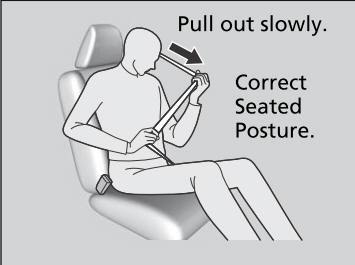 Insert the latch plate into the buckle, then tug on the belt to make sure the buckle is secure. Make sure that the belt is not twisted or caught on anything.