Honda CR-V: Road Departure Mitigation (RDM) System / How the System Activates
The system becomes ready to start searching for lane markings when all the following conditions are met:
The vehicle is traveling between about 45 and 90 mph (72 and 145 km/h).
The vehicle is on a straight or slightly curved road.
The turn signals are off.
The brake pedal is not depressed.
The wipers are not in continuous operation.
The system makes a determination that the driver is not actively accelerating, braking or steering.
The RDM system may automatically shut off and the

indicator comes and stays on.
RDM system function can be impacted when the vehicle is:
Not driven within a traffic lane.
Driven on the inside edge of a curve, or outside of a lane.
Driven in a narrow lane.
Categories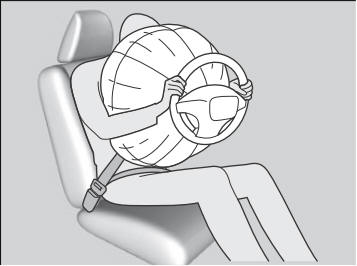 While your seat belt restrains your torso, the front airbag provides supplemental protection for your head and chest.
The front airbags deflate immediately so that they won't interfere with the driver's visibility or the ability to steer or operate other controls.
Copyright © 2023 www.hocrv.com