Honda CR-V: Playing a USB Flash Drive / How to Select a File from a Folder with the Selector Knob
Press to display a folder list.
Rotate to select a folder.
Press to display a list of files in that folder.
Rotate to select a file, then press .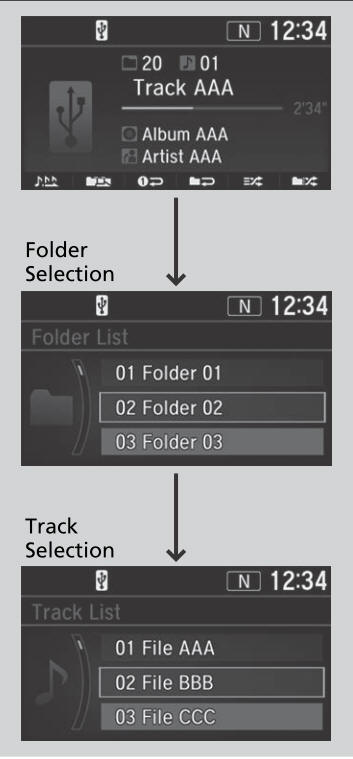 Files in WMA format protected by digital rights management (DRM) cannot be played.
The audio system displays Unplayable File, and then skips to the next file.
If there is a problem, you may see an error message on the audio/information screen.
Categories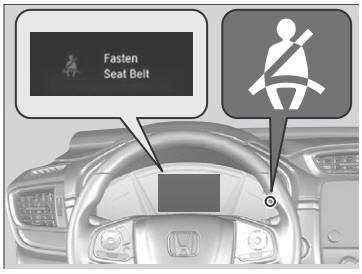 The seat belt system includes an indicator on the instrument panel to remind the driver or a front passenger or both to fasten their seat belts.
If the ignition switch is turned to ON

*1 and a seat belt is not fastened, a beeper will sound and the indicator will blink. After a few seconds, the beeper will stop and the indicator will come on and remain illuminated until the seat belt is fastened.
Copyright © 2023 www.hocrv.com