Honda CR-V: Front Airbags (SRS) / Operation
Front airbags are designed to inflate during moderate-to-severe frontal collisions. When the vehicle decelerates suddenly, the sensors send information to the control unit which signals one or both front airbags to inflate.
A frontal collision can be either head-on or angled between two vehicles, or when a vehicle crashes into a stationary object, such as a concrete wall.
Categories
After adjusting a front seat to the proper position, and while sitting upright and well back in the seat:
Pull the seat belt out slowly.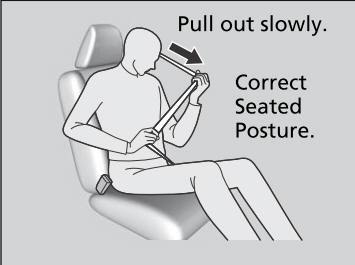 Insert the latch plate into the buckle, then tug on the belt to make sure the buckle is secure. Make sure that the belt is not twisted or caught on anything.
Copyright © 2023 www.hocrv.com