Honda CR-V: Information / Authorized Manuals
Service Express
For electronic copies of service publications, you can purchase a subscription to Service Express. Visit www.techinfo.honda.com for pricing and options.
For U.S. Owners
Manuals can be purchased from Helm Incorporated. You can order a manual by phone at 1 (800) 782-4356 (credit card orders only), or online at www.helminc.com.
For Canadian Owners
Please contact a dealer to order any manuals that you may require.
Categories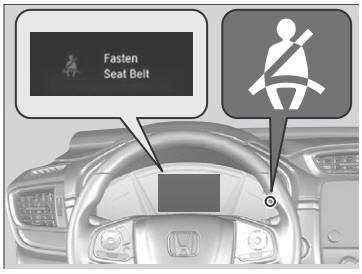 The seat belt system includes an indicator on the instrument panel to remind the driver or a front passenger or both to fasten their seat belts.
If the ignition switch is turned to ON

*1 and a seat belt is not fastened, a beeper will sound and the indicator will blink. After a few seconds, the beeper will stop and the indicator will come on and remain illuminated until the seat belt is fastened.
Copyright © 2023 www.hocrv.com