Honda CR-V: HFL Menus / Ring Tone
You can change the ring tone setting.
Go to the Phone Settings screen.
Select Ring Tone.
Select Next, then select Fixed or Mobile Phone.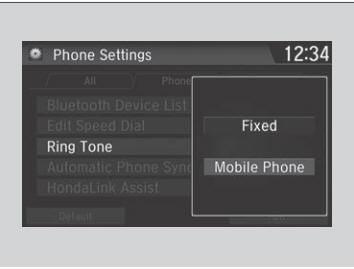 Fixed: The fixed ring tone sounds from the speakers.
Mobile Phone: Depending on the make and model of the cell phone, the ring tone stored in the phone will sound if the phone is connected.
Categories
The airbags have advanced features to help reduce the likelihood of airbag related injuries to smaller occupants.
The driver's advanced airbag system includes a seat position sensor.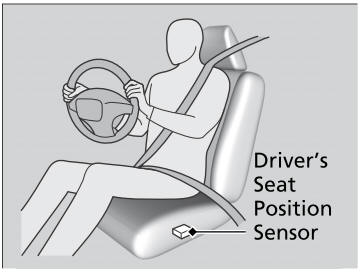 Copyright © 2023 www.hocrv.com