Honda CR-V: Voice Control Operation / Useful Commands
The system accepts these commands on the voice portal top screen.
Call <Phone Number>
Call <Your contact Name>
What time is it?
What is today's date?
When the (Talk) button is pressed, available voice commands appear on the screen. For a complete list of commands, say "Voice Help" after the beep or select Voice Help...
Other information:
Use SBV to search for and play music from your USB flash drive or iPod using voice commands. To enable SBV Select . Select Settings. Select System. Select the Voice Recog. tab. Select Song by Voice. Select Next, then select On or Off. Setting options: On (factory default): Song By Voice™ commands are available...
The CMBS™ may activate even when you are aware of a vehicle ahead of you, or when there is no vehicle ahead. Some examples of this are: When Passing Your vehicle approaches another vehicle ahead of you and you change lanes to pass. At an intersection Your vehicle approaches or passes another vehicle that is making a left or right turn...
Categories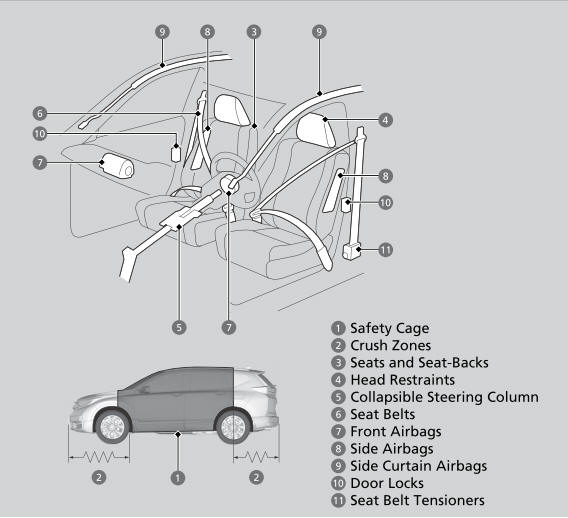 The following checklist will help you take an active role in protecting yourself and your passengers.
Your vehicle is equipped with many features that work together to help protect you and your passengers during a crash.
Copyright © 2023 www.hocrv.com