Honda CR-V: Voice Control Operation / Voice Recognition
To achieve optimum voice recognition when using the voice control system:
Make sure the correct screen is displayed for the voice command that you are using.

The system recognizes only certain commands.

Available voice commands.

Close the windows and moonroof * .
Adjust the dashboard and side vents so air does not blow onto the microphone on the ceiling.
Speak clearly in a natural speaking voice without pausing between words.
Reduce any background noise if possible. The system may misinterpret your command if more than one person is speaking at the same time.
The voice control system can only be used from the driver's seat because the microphone unit removes noises from the front passenger's side.
Categories
If the smart entry remote battery or the vehicle battery is dead, use the key instead of the smart entry remote.
Fully insert the key and turn it.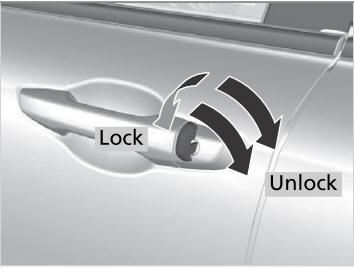 Copyright © 2023 www.hocrv.com