Honda CR-V: Audio System Basic Operation / Android Auto™
When you connect an Android phone to the Display Audio system via the 1.5A USB port, Android Auto™ is automatically initiated. When connected via Android Auto™, you can use the audio/information screen to access the Phone, Google Maps (Navigation), Google Play Music, and Google Now functions. When you first use Android Auto™, a tutorial will appear on the screen.
We recommend that you complete this tutorial while safely parked before using Android Auto™.
To use Android Auto™ , you need to download the Android Auto™ app from Google Play to your smartphone.
Only Android 5.0 (Lollipop) or later versions are compatible with Android Auto™ .
Bluetooth A2DP cannot be used with Android Auto™ phone.
Park in a safe place before connecting your Android phone to Android Auto™ and when launching any compatible apps.
To use Android Auto™, connect the USB cable to the 1.5A USB port. The USB port on the back of the center console compartment will not enable Android Auto™ operation.
When your Android phone is connected to Android Auto™, it is not possible to use the Bluetooth® Audio. However, other previously paired phones can stream audio via Bluetooth® while Android Auto™ is connected.
Categories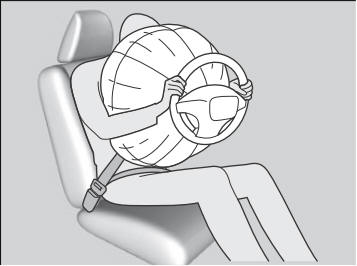 While your seat belt restrains your torso, the front airbag provides supplemental protection for your head and chest.
The front airbags deflate immediately so that they won't interfere with the driver's visibility or the ability to steer or operate other controls.