Honda CR-V: Climate Control System / Synchronization Mode*
* Not available on all models
You can set the temperature synchronously for the driver's side and the passenger's side in synchronization mode.
Press the SYNC button.

The system switches to synchronization mode.

Adjust the temperature using the driver's side temperature control dial.

Press the SYNC button to return to dual mode.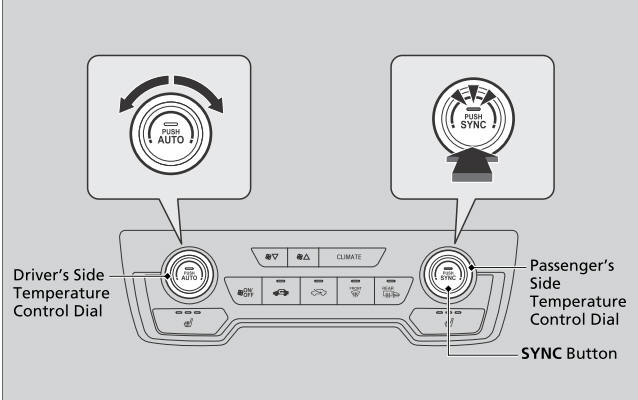 When the system is in dual mode, the driver's side temperature and the passenger's side temperature can be set separately.
Press the button. Press the button. After defrosting the windows, switch over to fresh air mode. If you keep the system in recirculation mode, the windows may fog up from humidity...
Other information:
The system can record up to the last 60 minutes of your currently tuned channel's broadcast, as well as the last 30 minutes of your preset channel's broadcast, starting from the moment you turn the vehicle on. If you tuned to a preset channel, the system records up to 60 minutes of a broadcast instead of up to 30 minutes...
You can edit, add, or delete the meter contents on the driver information interface. Settings System Configuration of Instrument Panel You can store up to three customized configurations. To select or customize a configuration, select Swap Config...
Categories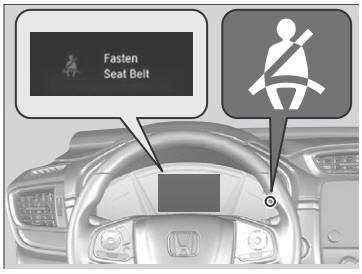 The seat belt system includes an indicator on the instrument panel to remind the driver or a front passenger or both to fasten their seat belts.
If the ignition switch is turned to ON

*1 and a seat belt is not fastened, a beeper will sound and the indicator will blink. After a few seconds, the beeper will stop and the indicator will come on and remain illuminated until the seat belt is fastened.