Honda CR-V: HFL Menus / Selecting a Text/E-mail Message Account
If a paired phone has text or e-mail message accounts, you can select one of them to be active and receive notifications.
Go to the Phone Settings screen.
Select the Text/Email tab, then Select Account.

A pop-up menu appears on the screen.

Select Text Messages or an e-mail message account you want.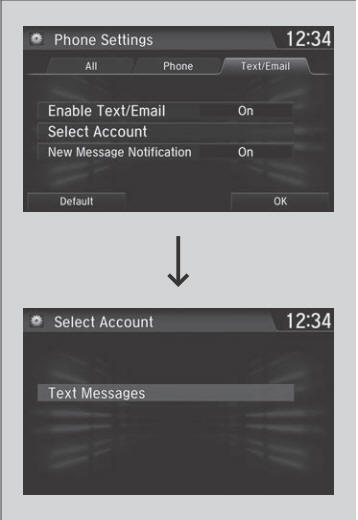 You can also select an e-mail message account from the folder list screen or the message list screen.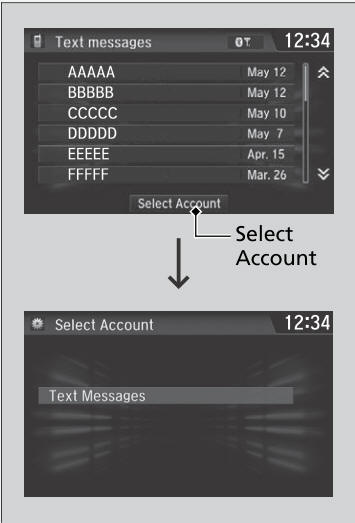 You can only receive notifications from one text or e-mail message account at a time.
Categories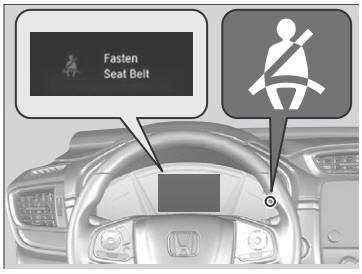 The seat belt system includes an indicator on the instrument panel to remind the driver or a front passenger or both to fasten their seat belts.
If the ignition switch is turned to ON

*1 and a seat belt is not fastened, a beeper will sound and the indicator will blink. After a few seconds, the beeper will stop and the indicator will come on and remain illuminated until the seat belt is fastened.
Copyright © 2023 www.hocrv.com